Showing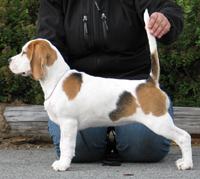 The Beagle is one of the most exhibited breeds in Denmark. There is approx. 20 shows a years, of which the Beagle Club stands for approx. 12. The rest is held by The Danish Kennel Club.
It is possible for beagles, from 3 months of age, to attend the Beagle Club shows. However to attend the Danish Kennel Club shows, they need to be at least 6 months.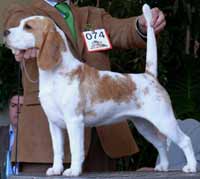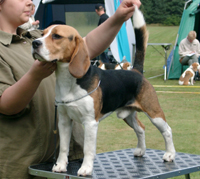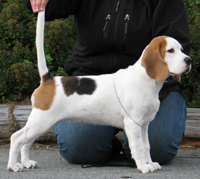 Basic Drive's Glamour Girl
I have found a great interest in showing beagles.
I like the excitement when you are ring the ring with the dog. But also because of the social life outside the showring.