Montenegro CH Maruby's Ares

"Ari"
DOB 01. May 2008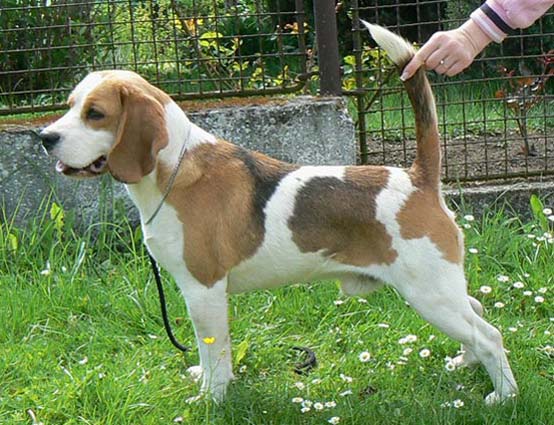 Ari is from my A-litter. He lives in Czech with Martin Svec who is the owner of Fallcat Beagles. Ari is a part of a co-ownership between Martin and
Ari has a lovely temper and some very lovely movements. In 2009 I Ari became Montenegro champion. Congratulations to Martin and Ari.
g elit. Donec m
Pedigree
DKCH JUV07 Basic Drive's Game Set And Match

UKCH NLCH INTCH VV01 VV02 Crufts win.2000+03
Dialynne Gambit
UKCH Crufts win.1998+99
Dialynne Tolliver Of Tragband

Dialynne Ambition

Dialynne Special Delivery

UKCH Dialynne Take A Chance

Dialynne Xtra Special

Skansehøj's Ruby

Dufosee Newman


Dufosee Connors

Dufosee Esther
DKCH Skansehøj's Jessica
DKCH Skansehøj's Ernie
DKCH KLBCH INTCH VDH-EUS04 Skansehøj's Wilma